Bring harmony to your wellness with hormone therapy
Why do people come to Radiant Divine for bio-identical hormone replacement therapy (BHRT)? People often overlook the vital role hormones play in our bodies. When those hormones are out of balance, it can have major ramifications on your well-being
Med spa in cleveland
Radiant divine medical spa
Med spa in cleveland
Radiant divine medical spa
Med spa in cleveland
Radiant divine medical spa
Med spa in cleveland
Radiant divine medical spa
Med spa in cleveland
Radiant divine medical spa
Med spa in cleveland
Radiant divine medical spa
Med spa in cleveland
Radiant divine medical spa
Med spa in cleveland
Radiant divine medical spa
Med spa in cleveland
Radiant divine medical spa
Med spa in cleveland
Radiant divine medical spa
Med spa in cleveland
Radiant divine medical spa
Med spa in cleveland
Radiant divine medical spa
Med spa in cleveland
Radiant divine medical spa
Med spa in cleveland
Radiant divine medical spa
Med spa in cleveland
Radiant divine medical spa
Med spa in cleveland
Radiant divine medical spa
Med spa in cleveland
Radiant divine medical spa
Med spa in cleveland
Radiant divine medical spa
Med spa in cleveland
Radiant divine medical spa
Med spa in cleveland
Radiant divine medical spa
Details
EvexiPEL has fine-tuned the pellet approach to hormone therapy. This allows the body to absorb the hormones through the bloodstream in steady doses at the appropriate speed. BHRT pellet insertions are quick and the process only needs to occur 2-3 times per year.
request an appointment
Treatment Time
20 minutes
RESULT DURATION
Ongoing
The top med spa in Chagrin Falls
Chagrin Falls' home for high-end med spa treatment
We refuse to accept anything less than the best, so why should you? When you're getting aesthetic treatments, you want your provider to have a record of success. We prioritize achieving the best possible outcomes as well as a comfortable, fun experience for our clients. Discover why people around the Cleveland area come back to us for our convenient and upscale locations, our unique atmosphere, and dazzling results!
our locations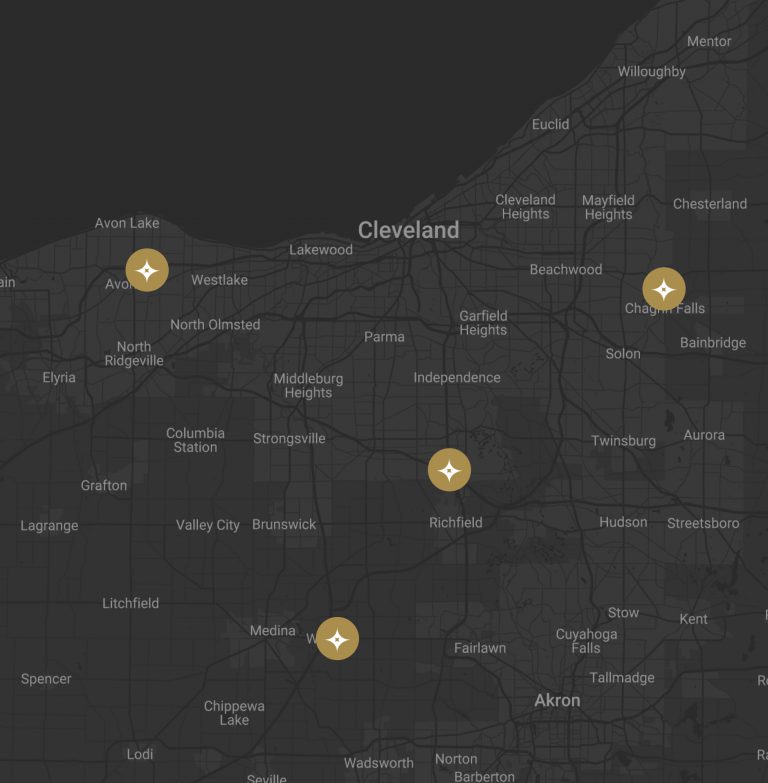 Our Process
Hormone therapy customized to your chemistry
Every treatment at Radiant Divine starts with an hour-long consultation. You deserve the perfect approach to meet your goals, and our customized treatment plans make it happen. We discuss each step of the process before your treatment and orient everything toward your satisfaction.
We are committed to building meaningful relationships with our patients by clearly understanding their individual needs to guarantee the best possible results. We leverage advanced medical technology and ongoing training, plus the aesthetic experience and wonderful personalities of our providers, to drive the highest level of care in the industry.
What to expect at your consultation
Every client gets a one-on-one consultation to discuss their goals, concerns, skin, and health. At Radiant Divine, we go further by including skin analysis with our advanced imaging system. This gives us a deeper, clearer look at your skin damage. A nurse practitioner will go through your health history with you.
After discussing your current skincare regimen and your different needs and wants for your journey with us, we build your customized care plan to address your unique skin and needs.
Hormone therapy in Chagrin Falls
Our certified Nurse Practitioner Nick goes over the basics and what to expect with hormone therapy treatments at Radiant Divine.
Hormone Therapy treatment in Chagrin Falls
Frequently asked
questions
The EvexiPEL method of bio-identical hormone replacement therapy (BHRT) with pellets provides a superior approach to optimize hormones and address health conditions and symptoms associated with unbalanced hormones in women and men.
Full hormonal optimization may take up to 6 months, but most patients report relief from some symptoms within 2 to 4 weeks.